Anne Marquardt,
Director/Lead 3K Teacher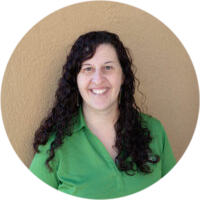 Welcome to Victory Preschool! My goal is to create an environment that, first and foremost, introduces students to the love of their Savior, Jesus; secondly, meets students at their level and builds a foundation for success in all areas of development; finally, creates a close-knit family of students, parents, and staff in Christ!
I knew that I wanted to be a teacher when I was 4 years old and am thankful to be fulfilling that calling in my life! I received my B.S. in Early Childhood and Elementary Education from Martin Luther College in 2005, and in 2015 completed my Masters in Education – Early Childhood Education Curriculum and Instruction through Concordia University. I enjoy interacting with diverse groups of learners and gained experience with a variety of cultures while serving Christ the Lord Lutheran Preschool in Houston, Texas (2005-2010), teaching PreK and Kindergarten at Gloria Dei Lutheran in Belmont, California (2010-2020), and now in Jacksonville (2020-present).
I am blessed to serve this community and look forward to partnering with your family!
Director Anne's contact info:
Preschool Cell: (904) 955-1926
Email: director@victorypreschool.org
Troy Schreiner,
Pastor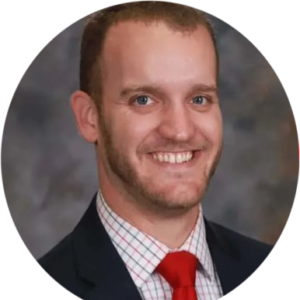 Hi! I'm Pastor Troy Schreiner, and I can't wait to welcome you to our loving family at Victory Lutheran Church and Preschool! By God's grace, I began my ministry at Victory in July 2019.
I grew up in Michigan, and attended high school at Michigan Lutheran Seminary, where I first received encouragement and began considering being a pastor. I received a Bachelor of Arts degree from Martin Luther College in New Ulm, MN in 2010, and received my Seminary training at Wisconsin Lutheran Seminary in Mequon, WI. In 2013, I served a one-year pastoral internship near Charleston, SC, and first got to experience life in the south! Upon graduation from WLS, I was assigned to serve as an associate pastor at Mount Olive Lutheran Church in Appleton, WI. I served at Mount Olive for 5 years, during which my ministry focused on the areas of Evangelism, Youth Ministry, and Worship.
In 2014, I married my wife Kelly. We have three young children, Faith, Noah, and Magdalena, and a Fox Terrier named Max. Our family loves spending time outside, going camping, traveling, and playing games. In just a short time, Jacksonville already feels like home, and we're so excited to continue to grow closer and more connected to our church family at Victory, and our Jacksonville community! We can't wait to meet you in person at Victory!
Pastor Troy's Contact Info:
Office: (904) 642-8900
Cell: (904) 400-2993
Liz Howe,
Lead VPK Teacher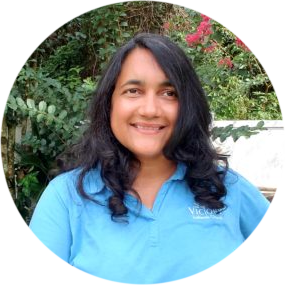 Liz has been teaching at Victory Preschool since this ministry opened in 2008. After working in banking, she decided to take the opportunity to help start this ministry with the support of our congregation. Together with her husband, Dan, they are raising two daughters. Liz is active in teaching Sunday School and Vacation Bible School. She loves the Lord Jesus and her faith is evident in her interactions with others. Liz earned her Staff Credential in 2009 and her Directorship credential in 2013. She is thrilled to be serving in this capacity as VPK teacher.
Heather Krull,
Lead VPK Teacher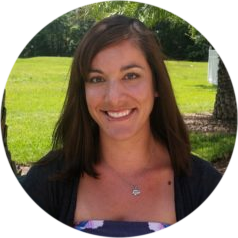 Heather became a member of Victory Lutheran Church after relocating to Jacksonville in 2014 with her husband, Ken. She received her Bachelor's degree from Texas A&M and is now focused on raising her family and using her teaching experience in our preschool. Heather's children attended Victory Preschool and we witness daily how passionate she is about children's education.
Sharon Sutherland,
VPK Teacher Aide
Sharon joined the Victory family in 2013 when her youngest daughter, Anna, attended the VPK. She was then blessed to join the teaching staff in 2014. Sharon received her education in Criminal Justice, graduating Valedictorian of her class in 2007. Recently she returned to school to receive her lead teacher qualifications and resume her education in science and early learning. A native of Jacksonville, Florida, Sharon is a Mom, a twin, and 7th of 9 children. In 2004 Sharon adopted her oldest daughter, Tabi, who is profoundly disabled. Becoming her Mom changed the trajectory of Sharon's life and lit a fire in her to serve, educate, and be a voice for those without one. Her life purpose is to serve Jesus, raise her 2 special needs children in Christ, and share the wonders of Gods universe with others. Sharon's *favorite things* are teaching, being an advocate, Science, music, exploring, baking, training her service dog, Frankly, and learning to play the ukulele. She is grateful for the honor and privilege of serving your child and family's needs!
Amy Warren,
3K Teacher Aide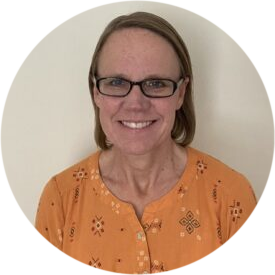 I joined Victory Lutheran Church in 2018 when my husband and I moved to the Jacksonville area from Minnesota. After being members for a couple of years an opportunity arose to help out with the 3-year-old program here as an aide and I started with that program in January of 2022. I am enjoying my time here with the 3-year-olds in our class. I was a Kindergarten Aide at a Lutheran grade school in Minnesota for 11 years, and also helped out with the Before School Care and After School Care program that had a range of students from preschool through 8th grade.
Christian education is very important to my family, as I have gone to a Lutheran grade school and high school and we also sent our children to Lutheran schools from preschool all they way through their high school graduation. I am enjoying the interaction with the students as they learn about Jesus, and also as they learn to interact with the other children. It is truly a blessing to be at Victory Lutheran.
Taylor Godfrey,
VPK Teacher Aide
Photo & bio coming soon!
Kristin Bassett,
Aftercare Lead
Photo & bio coming soon!
Angela Shaver, Paraprofessional/Floater
Photo & bio coming soon!
Carol Fisher,
Substitute Teacher
Karen Krull,
Substitute Teacher